Centene Corporation, a FORTUNE® 50 company, is a diversified, multi-national healthcare enterprise that provides a portfolio of services to government sponsored and commercial healthcare programs, focusing on under-insured and uninsured individuals.
October 25, 2020 6:08 PM EDT
USD
Data Provided by Refinitiv. Minimum 15 minutes delayed.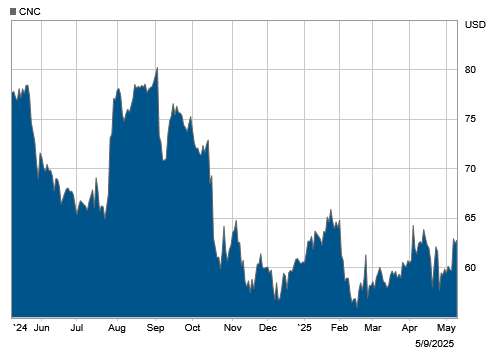 Centene Has Acquired WellCare
Creating a Premier Government-Sponsored Healthcare Enterprise

By The Numbers
5-Year Compounded Total Shareholder Return Annual Growth Rate
*Represents year-over-year growth as of 03/31/2020
Investor Resources
Request Investor Materials
Contact Investor Relations
Corporate Governance
Centene Corporation must and will operate under the highest possible standards.
Centene has developed and implemented a values-based program of business ethics and conduct.
The Company's commitment to strong corporate governance is supported by a code of conduct, a compliance program and a system of policies and procedures that foster a culture of accountability.
Corporate Governance
Centene Corporation